Our Team, At Your Service!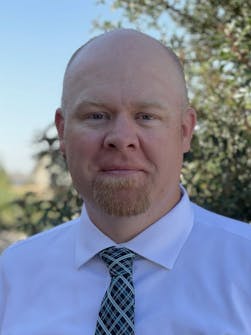 Roy Smith, General Manager
Roy is a graduate from the UNLV PGA Golf Management Program and an experienced General Manager. Roy joined our team in October of 2022 most recently from Talking Stick Golf Club. Roy was also part of the management team at facilities such as Rhodes Ranch, Las Vegas Country Club, The Prairie Club and Promontory. Roy also played College golf at Utah Valley University in 2004-2005.  Roy has 3 daughters as well has his wife Angie of 17 years.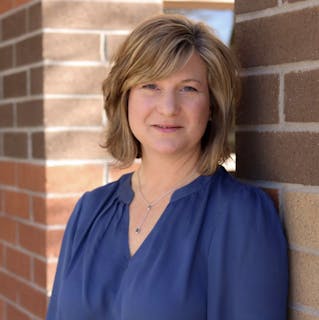 Carol Leicht, Controller
Carol Leicht has served Mesa Country Club as Controller since July, 2018. Carol graduated from Eastern Michigan University with a degree in Marketing.  She started in the golf business at Barton Hills Country Club in Ann Arbor, Michigan, as a merchandise buyer. After moving to Arizona, Carol worked at Desert Highlands Golf Club, Scottsdale Country Club, and Vistal Golf Club where she was Controller and Merchandise Manager for 14 years. Carol is also involved in running golf tournaments for Special Olympics Arizona and area golf sales representatives.  Carol is married to PGA Professional Greg, and they have four daughters.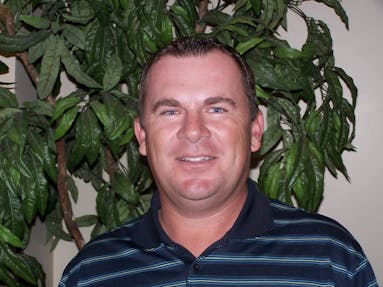 Scott Wright, PGA, Head Golf Professional
Scott has been the Head Golf Professional at Mesa Country Club since September, 2007. He became a PGA Member in October 1999. Scott was born in Scotland and spent his early childhood years in South Africa before moving to the US in 1987. After graduating from Louisiana Tech University, where he played collegiate golf, Scott had the privilege of working at prestigious facilities such as PGA National Resort, Saucon Valley Country Club, and Superstition Mountain Golf Club. He achieved his lifelong goal of playing in a PGA Tour event when he qualified for and competed in the 2002 Phoenix Open. Scott and his wife Nita have four children, all boys, Nathan, Garrett, Jacob and Lucas.

Carlos Salinas, Executive Chef
Carlos was born in the small town of Cuernavaca, Morelos located in Mexico. Everyone in Carlos's family cooked and it became a big part of him as he grew up. Carlos moved to Arizona in 2006 when he was just 14 years old and began working in a kitchen right away. Carlos started as a bus boy and worked his way to the lead line cook at just 16 years old. He was later offered an apprenticeship role working with Chef Aaron May, found of Over Easy. Carlos was quickly recognized to have great talent in the kitchen and went right into sous chef work where he aided in building the back of house for restaurants like Long View, Mimi's Café, and even held a huge role as the Executive Sous Chef for Maravilla Scottsdale where he overlooked four different outlets, one being 4-star restaurant, Ironwood Grill. At Maravilla, Carlos focused on coast control, plate consistency, staff training, and most importantly, guest satisfaction. Carlos is excited for the opportunity he has been given here at Mesa Country Club. You might have seen a few changes already, but Carlos is ready to get started with training, portion control, and new delicious dishes for the members to enjoy!