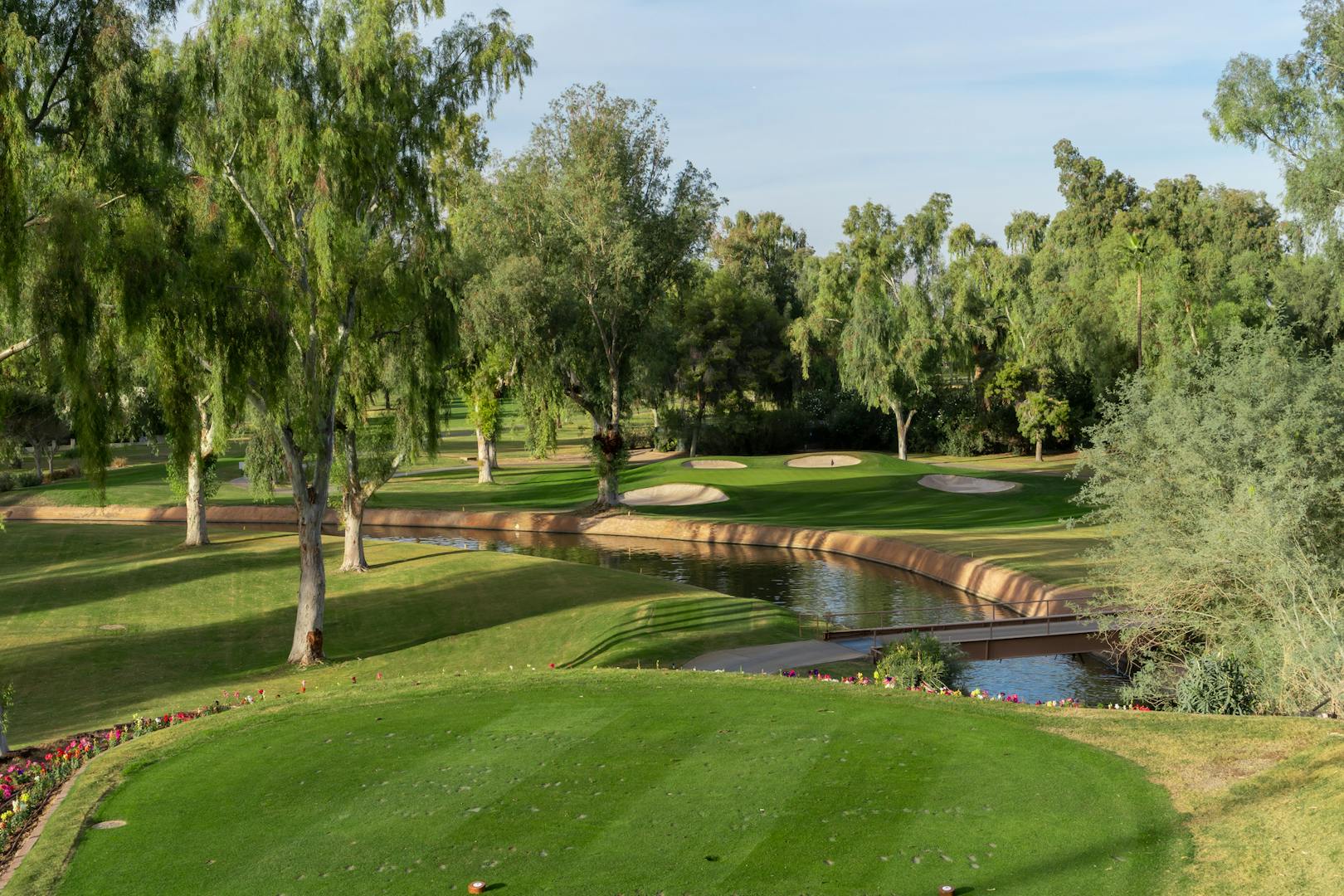 Golf at Mesa Country Club
Created in 1948, Mesa Country Club was designed by legendary golf architect William "Billy" Bell. Bell is best known for his work in San Diego at the Torrey Pines South Course and La Jolla Country Club, however his portfolio extended into Arizona at both Mesa Country Club and the renowned original designs of Papago Park and Maryvale. In the 1970's long-time head golf professional and respected architect Richard "Dick" Turner made numerous enhancements to the original Bell design at Mesa, including adding length to several holes and moving bunkers to be in play for longer hitters (Turner performed similar work at Pinnacle Peak Country Club in Scottsdale).
The 70+ year history of the Club is evidenced by the stunning mature trees that line every fairway. The course is reminiscent of other great designs of that era, with holes that move both left and right, par-3's of a variety of lengths and orientations, and reachable risk/reward par-5's that bring eagles and "others" into play. In addition to the towering trees which frame the parkland course, the most notable features are the elevation changes enabled by the plateau which divides the layout and the four "road holes" that cross the entryway to the Club. Some of the smallest greens in the state protect the course from low scores, particularly on holes like 8, 9, and 13 where the back-to-front slopes are substantial.
Beyond just independently interesting golf holes, Mesa Country Club is a compelling golf course – a story that unfolds with every new tee shot and approach. Furthermore, the course is what many others are not these days – eminently walkable. Short distances from green to tee help to keep a pace of four hours or better at all times, and the core design means you can play 3, 6, 9, 13, 15, or 18 holes depending on how much time you have.